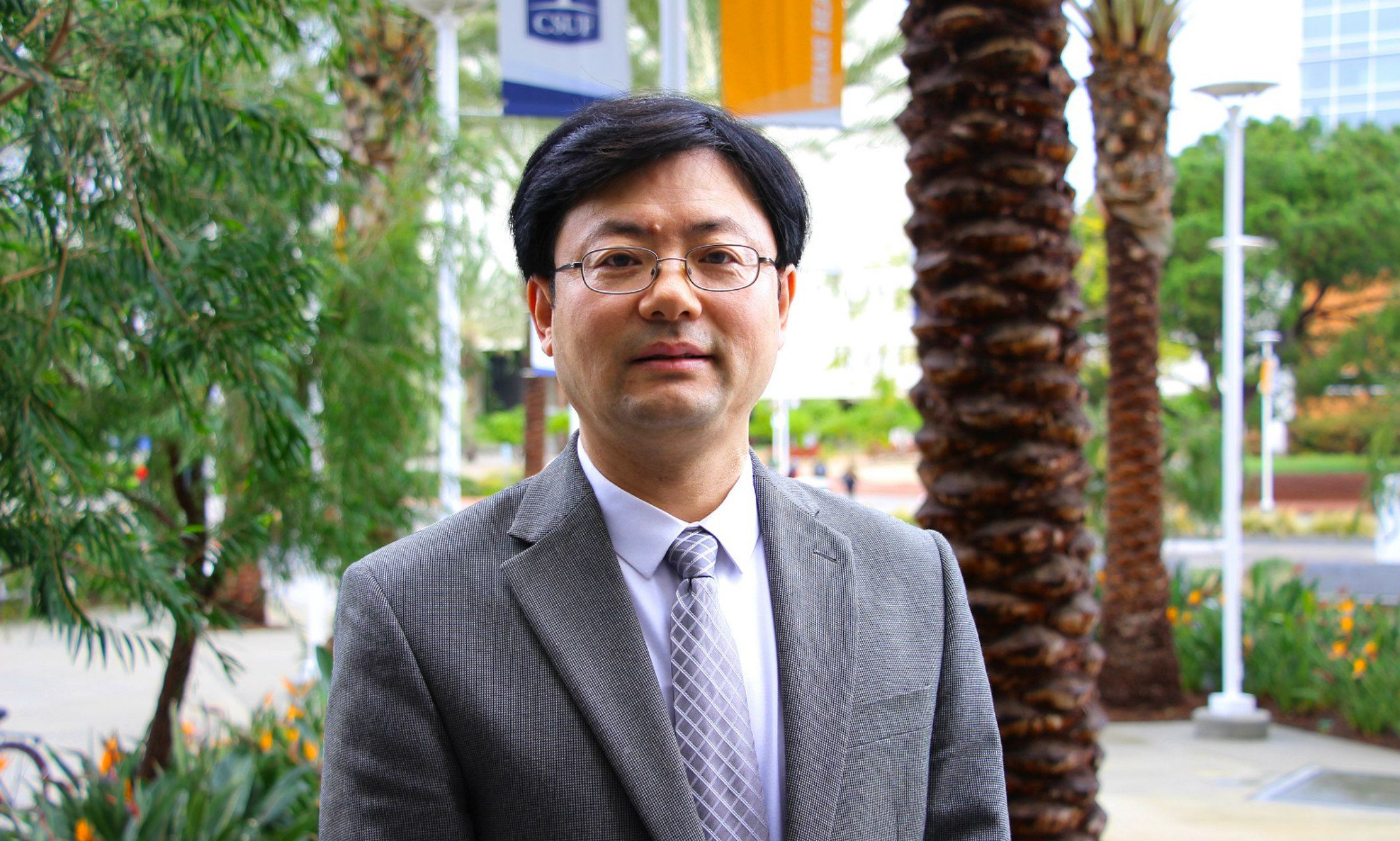 Dr. Chris Liu
Vice Chancellor for Research & Economic Development, Office of Research & Economic Development, Dean of the School of Graduate Studies, School of Graduate Studies, and Professor of Paleobiology & Paleoclimate Studies (Tenured), Department of Earth & Environmental Sciences, University of Missouri-Kansas City
Dr. Liu joined UMKC as its Vice Chancellor for Research & Economic Development in August 2019. Most recently Dr. Liu served as Associate Vice President for Research at California State University, Fullerton, the largest institution within the 23-campus California State University (CSU) System, where he was a tenured professor in the Department of Biological Science. He managed operations for the Office of Research and Sponsored Projects and administered two annual grants programs sponsored by NSF and NIH to enhance both STEM and non-STEM research, teaching and creative activities. Dr. Liu also served as Program Director at the U.S. National Science Foundation (NSF), where he managed a core Earth Science program in the Directorate for Geosciences, and co-managed two cross-disciplinary programs in the Directorate for Biological Sciences. Dr. Liu has published more than 80 peer-reviewed journal articles and is an editorial member for an international peer-reviewed journal (Palaeontographica Abt. B).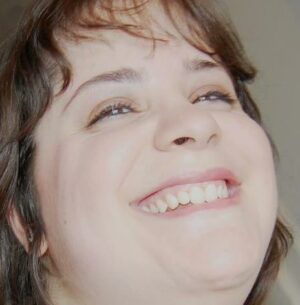 Alexandra Dixon
Alexandra Dixon is a professional with 20+ years experience working in social services. She started her career at Fairfax County doing eligibility for Food Stamps, Medicaid, and TANF, then worked in Early Intervention and then for the National Women's Health Information Center. She helped implement The Affordable Care Act in Maryland and has spent the last six years working in a Federally Qualified Community Health Center. She was born in 1982 in Colombia with Spina Bifida and intimately knows the challenges of navigating the working world as a disabled person. In her spare time, Alexandra is an activist for disability issues.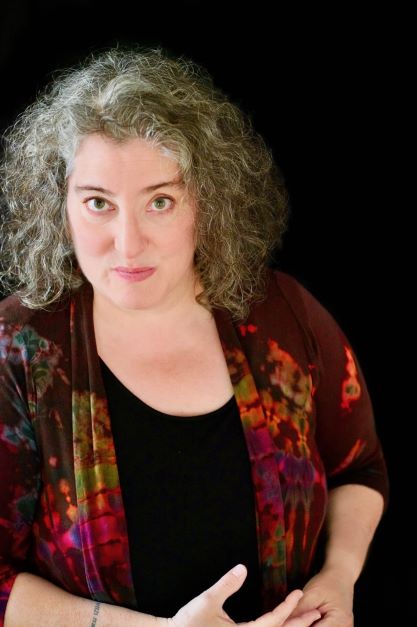 Laura Packer
Laura Packer has been performing, coaching, writing, consulting, giving keynotes, and leading the storytelling field for more than 25 years and knows that the best way to the truth is through a good story. Whether folktale or true, epic or flash, her stories captivate, enlighten, and amuse audiences. She is the author of From Audience to Zeal: The ABCs of Finding, Crafting, and Telling a Great Story, and has won multiple awards for her performance, coaching, and leadership. Laura has published, told, taught, ranted, raved, consulted and considered storytelling around the world. For her story and more, go to www.laurapacker.com.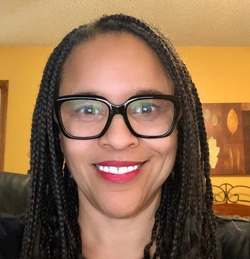 Dr. Donna Davis
Dr. Donna M. Davis is currently a Professor of Educational Foundations in the School of Education, Social Work, and Psychological Sciences. She has over 30 years of experience in the field of education, spending nearly a decade teaching high school English in the Los Angeles Unified School District before earning her doctorate at the University of Kansas. Her doctoral dissertation examined the life and education of Langston Hughes. Dr. Davis teaches courses in the history and philosophy of education and she has been published in numerous scholarly journals in the areas of urban education, multicultural education, philosophy of education, history of education, arts education, and social justice. She has presented at national conferences including the American Educational Research Association, the American Educational Studies Association, the Organization of Educational Historians (where she served as its president in 2020), and the National Association of Multicultural Education. She is also the producer of the award-winning documentary film, Class of COVID-19. Most significantly, she is the mother of two artists!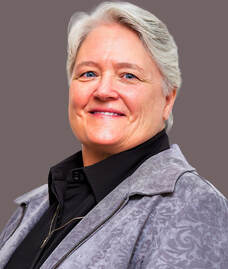 Darla Wilkerson
CEO, Center for Disability Inclusion
Mrs. Wilkerson has over 36 years of expertise consulting with business and people with disabilities to enhance disability inclusion. Darla has addressed national and international audiences and has delivered training to thousands of corporate, government, and non-profit organizations. Darla also identifies as a person with a disability since acquiring a brain injury in 2006 and she understands the challenges that many face when obtaining and maintaining employment. She holds a master's degree in public administration with a non-profit emphasis from University of Missouri-Kansas City and has served on many national and statewide boards focusing on increased employment for people with disabilities. Partnering with businesses to assist in elevating inclusion in the workplace is her passion.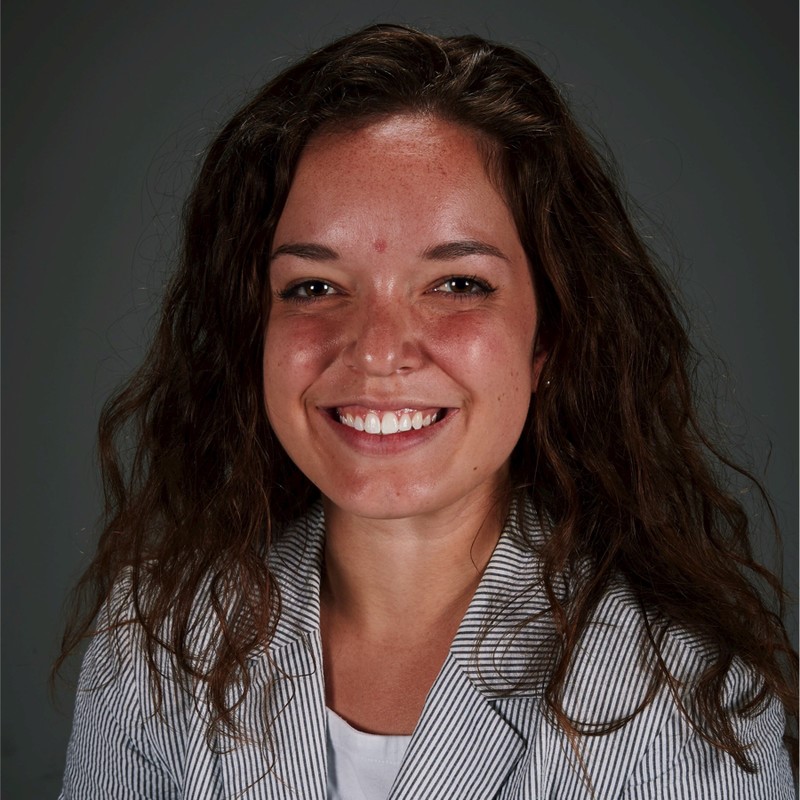 Kelly O'Connor
STEM, Diversity and Recruitment Specialist, Garmin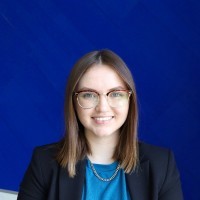 Janie Failor
Recruiter, Burns & McDonnell
Keaten Olson
Recruiter, Burns & McDonnell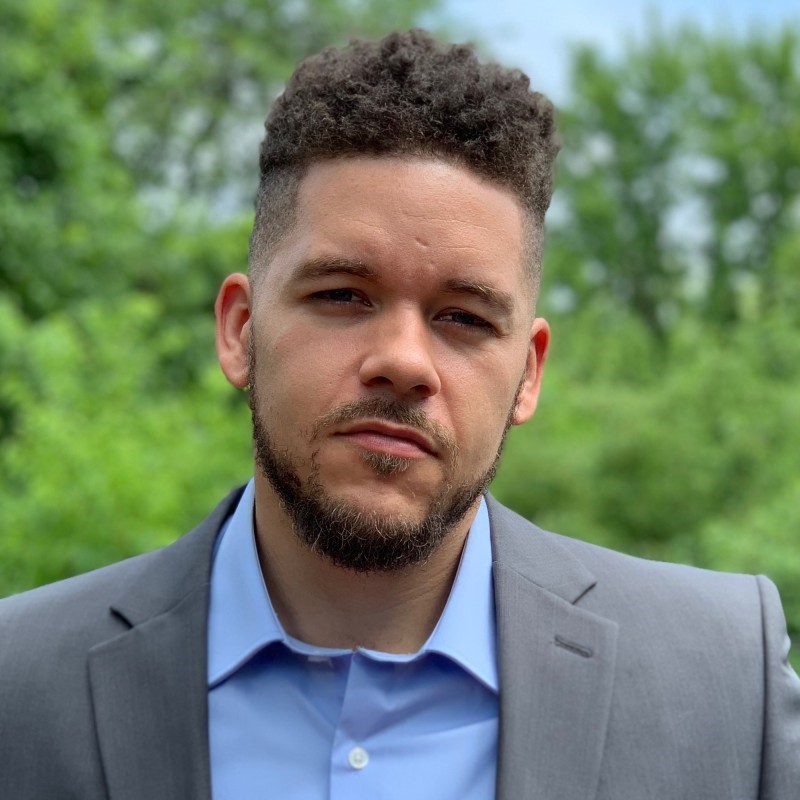 Wendall Cole
Manager of Diversity, Equity, & Inclusion, Blue Cross Blue Shield of Kansas City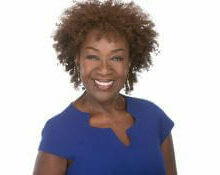 Dr. Margery Sendze
Senior Technology Manager, Federal Reserve Bank of Kansas City
Dr. Marge Sendze is an organizational culture influencer and leader with more than 20 years of delivering business value by enabling high-performing teams. Dr. Sendze currently serves as a senior technology manager and leverages organizational psychology to drive organizational change, inclusive work environments, talent engagement, and retention strategies in the workforce. She holds a Ph.D. in industrial and organizational psychology. Marge is a self-described people champion and an advocate for creating environments that promote the inclusion, participation, and retention of ALL people in STEM pathways and in the workforce. Dr. Sendze is also a certified diversity professional coach and an active member of various STEM initiatives in the Kansas City STEM community.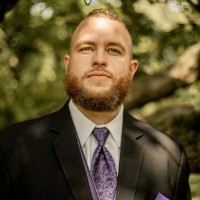 Austin Jenkins
Austin Jenkins is a Software Engineer for the Federal Reserve Bank of Kansas City. He joined the Bank as part of the TechEdge program in 2016. After completing several development rotations, Austin transitioned as a Test Automation Developer for Software Quality Assurance. Deaf since the age of two, Austin attributes his passion for accessibility and advocacy based on overcoming challenges in a hearing world. An animal lover at heart, Austin has five dogs—one of which is also Deaf. Austin can be reached at Austin.Jenkins@kc.frb.org or on LinkedIn at www.linkedin.com/in/deaf-austin-jenkins.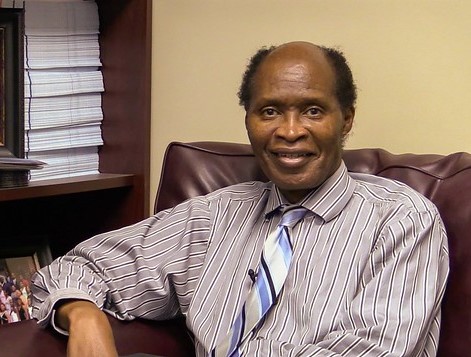 Dr. Overtoun Jenda
PI; Southeast Hub Lead; Campus Lead, Auburn University
Dr. Overtoun Jenda serves as Assistant Provost for Special Projects and Initiatives and Professor of Mathematics at Auburn University. Dr. Jenda has been the PI and Project Director for numerous US National Science Foundation grants focusing on STEM education, including the US-Africa Collaborative Research Network in Mathematical Sciences, Masamu Advanced Study Institute and Research Workshops, Research Experience for Undergraduates in Algebra and Discrete Mathematics, Louis Stokes Alliance for Minority Participation (LSAMP) program, Alabama Alliance for Students with Disabilities in STEM, SEAPD-STEM, TAPDINTO-STEM, MAKERS Scholarships in STEM, GK-12 Fellows in Science and Mathematics for East Alabama Schools, Alabama Alliance for Graduate Education and the Professoriate, and the LSAMP Bridge to the Doctorate program.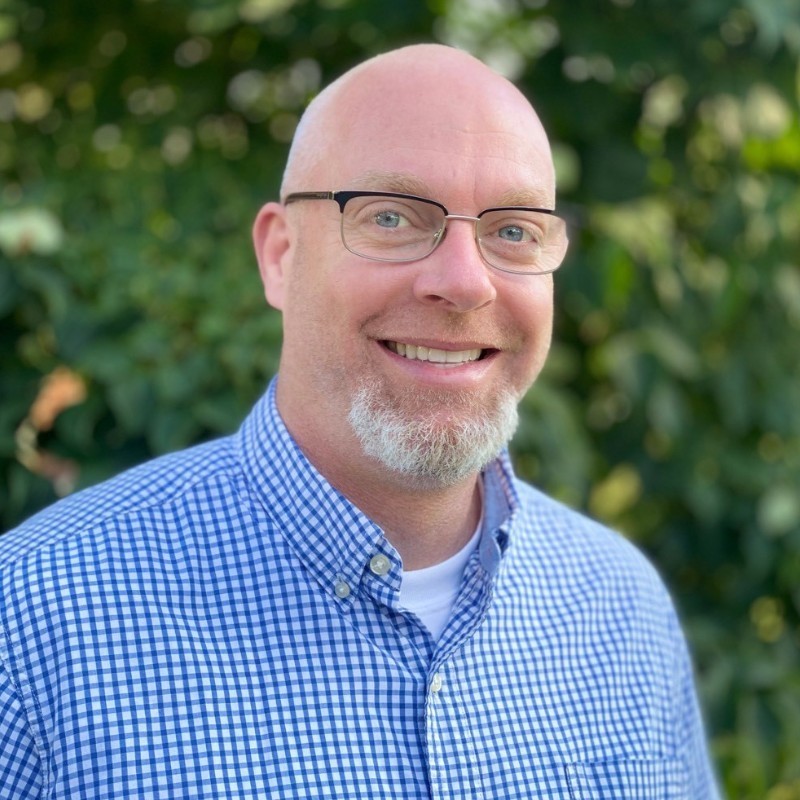 Dr. Chris Atchison
Program Director, National Science Foundation
Chris has undergrad and masters degrees in geology from Wright State University, and a Ph.D. in Science Education from the Ohio State University. He is a Professor of Geoscience Education in the School of Education and Department of Geology at the University of Cincinnati, although he is on temporary leave from UC and working as a Program Director at the National Science Foundation in Alexandria, Virginia. His research focuses on the design and implementation of accessible and inclusive research and instruction for students, instructors, researchers, and geoscience practitioners with disabilities in the Earth science disciplines. He is the Founder of the International Association for Geoscience Diversity, a 501c3 organization working to break down barriers to the STEM workforce and enhance the future of scientific innovation.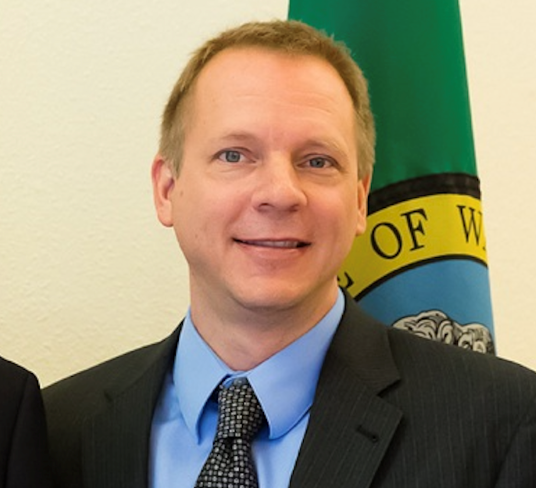 Scott Bellman
West Coast Hub Lead; Campus Lead, University of Washington
Scott Bellman is the leader of TAPDINTO-STEM's West Coast Hub. He is the manager of the DO-IT Center (uw.edu/doit) at the University of Washington. Scott background is in vocational rehabilitation, and he is a licensed mental health counselor in Washington State. He is interested in the full inclusion of people with disabilities in challenging academic programs and careers.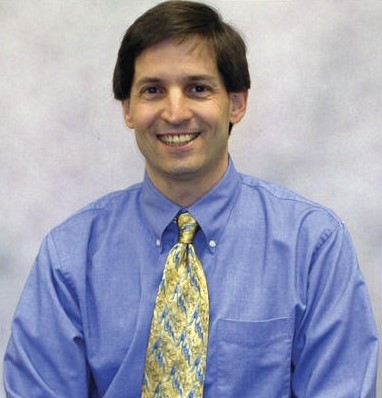 Dr. David Shannon
Co-PI; Internal Evaluator
Dr. David Shannon is a Humana-Germany-Sherman Distinguished Professor in the Department of Educational Foundations, Leadership, and Technology. He joined the faculty after receiving his Ph.D. in Educational Research Methodology and Statistics from the University of Virginia in 1990. Dr. Shannon teaches graduate courses in measurement, evaluation, and statistics. Dr. Shannon's areas of research include student and teacher assessment, teacher effectiveness, and research methodology issues. He is the Past-President for the Eastern Educational Research Association (EERA). He also serves as North American Regional Co-Editor for Educational Research and Evaluation. He has published four textbooks pertaining to educational assessment, quantitative analysis and using statistical software, as well as over 50 refereed articles in journals. In addition, Dr. Shannon has served as a PI and evaluation coordinator for statewide and federally funded projects.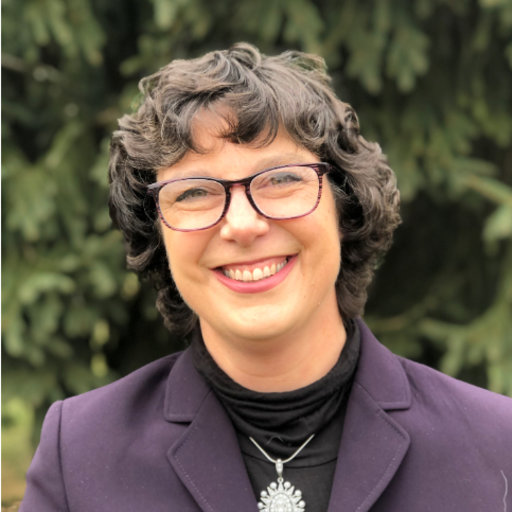 Dr. June Gothberg
External Evaluator
June Gothberg worked for 12 years on the National Technical Assistance Center on Transition and taught research and evaluation courses at Western Michigan University. She is currently at Cornell University, serving as a Senior Evaluator/Data Associate with the Yang-Tan Institute on Employment and Disability. Gothberg has been an active advocate for disability inclusion in evaluation and is co-developer of the Universal Design for Evaluation Framework.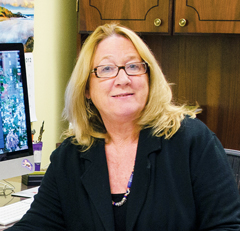 Dr. Linda Thurston
External Evaluation Lead
Linda P. Thurston, Ph.D., is professor emerita at Kansas State University, where she served as Associate Dean for Research and Graduate Studies in the College of Education, professor in the Department of Special Education, Counseling and Student Affairs, and Lydia E. Skeen endowed chair in education. Thurston is the founding director of the Office of Educational Innovation and Evaluation at K-State, providing evaluation services for agencies, universities and organizations around the country. In addition, Thurston has been PI on NSF and USDE awards for gender and disability projects and was co-PI on the KS-LSAMP project. She served as a program officer at NSF for over 2 years. Thurston is an active member of the American Evaluation Association and currently serves as external evaluator on several NSF-funded broadening participation and research projects. She dyed her hair purple during the COVID lock-down.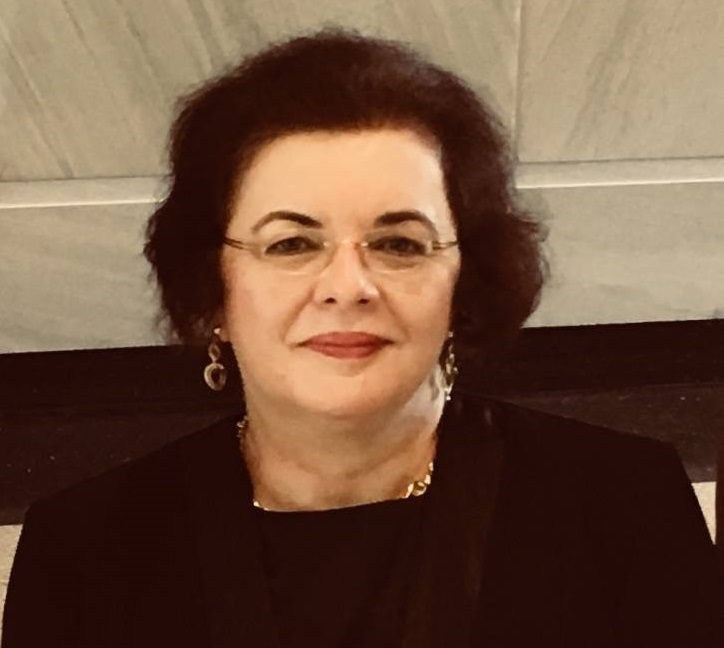 Dr. Daniela Marghitu
Co-PI; STEM Faculty Mentor, Auburn University
Dr. Daniela Marghitu received her B.S. in Automation and Computing from Polytechnic University of Bucharest, and her Ph.D. degree in Automation and Computing from University of Craiova. She is a faculty member in the Computer Science and Software Engineering Department at Auburn University, where she has worked since 1996. Dr. Marghitu is an internationally published author, has a variety of teaching and research experience in Information Technology, Computing, and Software Engineering, has been PI of multiple grants, and has received multiple honors including seven awards for research and education projects from National Science Foundation.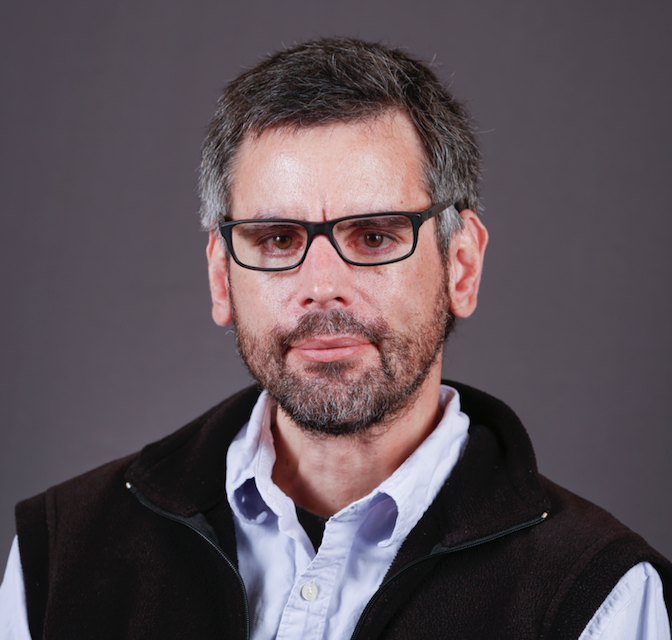 Dr. Nils Hakansson
STEM Faculty Mentor, Wichita State University
Dr. Nils Hakansson is an associate professor in the Department of Biomedical Engineering at Wichita State University, where he researchers musculoskeletal biomechanics and assistive technologies for persons with disabilities. Nils obtained his PhD in Biomedical Engineering from the University of California, Davis. Prior to joining WSU, he worked at the University of Delaware as a postdoctoral researcher in the Department of Mechanical Engineering.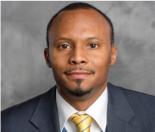 Dr. Carl Pettis
Co-PI; Campus Lead, Alabama State University
Dr. Carl S. Pettis is a proud alumnus of Alabama State University (ASU). Dr. Pettis was awarded the Bachelor of Science degree (2001 Major – mathematics and minor – computer science) and the Master of Science degree (2003 Mathematics) from ASU. Dr. Pettis received his doctorate degree in mathematics from Auburn University in 2006. He was the first graduate of the Alabama Bridge to the Doctorate Program. He has since published a number of research articles in the area of Design Theory. Dr. Pettis currently serves as the Interim Provost and Vice President for Academic Affairs. He is also a professor of mathematics in the Department of Mathematics and Computer Science at ASU.
Additionally, Dr. Pettis is the principal investigator for three National Science Foundation initiatives at ASU, namely the Greater Alabama Black Belt Region Louis Stokes Alliance for Minority Participation (GABBR-LSAMP), INCLUDES and a Targeted Infusion Project for Big Data Analytics. He also serves as the director for several federally funded K-12 educational activities such as the National Summer Transportation Institute (NSTI), the UNITE Program, the Research and Engineering Apprenticeship Program, and the Institute for Mathematics, Science, Engineering, and Technology (IMSET).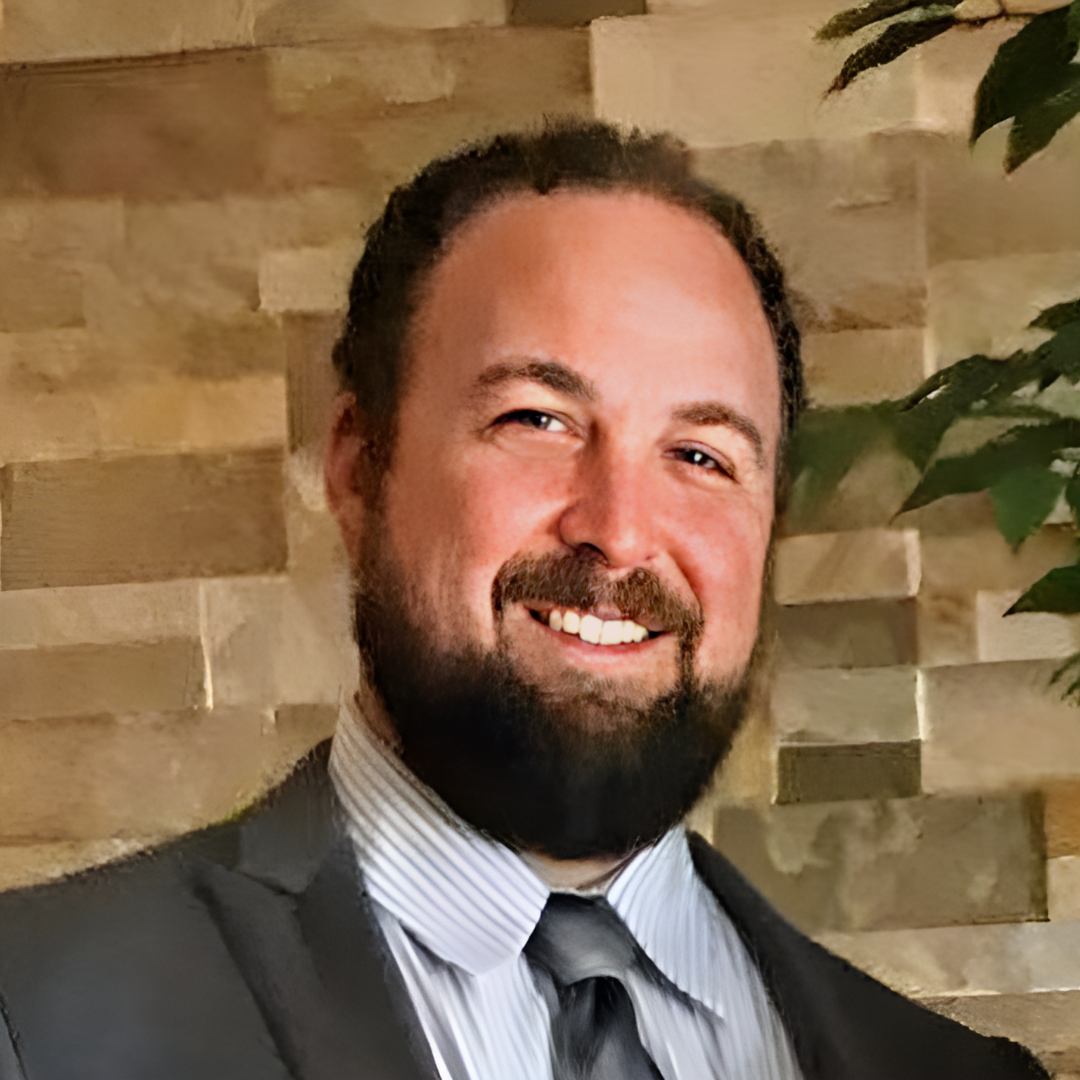 Dr. Andrew Buck
Northeast Hub Lead; Campus Lead, Ohio State University
Andrew Buck joined Nisonger Center in 2013 and currently serves as a Research Scientist in the Transition and Adult Life Services department and on the Rehabilitation Research and Training Center project. He holds a Ph.D. in Educational Policy from The Ohio State University. Andrew's career as an education specialist includes roles in academic research, professional development training, curriculum development, and teaching and advising students with ID/DD in secondary and postsecondary settings. He facilitates the RRTC's panel of stakeholders with ID/DD and provides guidance to the RRTC researchers on knowledge translation activities and clear language product development.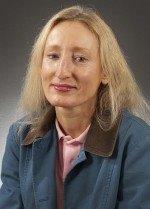 Tamara Massey-Garrett
Project Manager
Tamara Massey-Garrett serves as the Project Manager for the Office of Special Projects and Initiatives, where she is responsible for providing support for the TAPDINTO-STEM Alliance. Tamara retired from Auburn University at Montgomery (AUM) with 25 years of service in 2021. She served as the director for the Center for Disability Services at AUM and has 22 years of experience in disability support services, with an emphasis in providing accommodation and assistive technology services to college students with disabilities. She has also served as state president of the Learning Disabilities Association of Alabama (LDA AL) and as president of the Alabama Association on Higher Education and Disability (AL AHEAD).
Tamara received her Bachelor of Science degree with a concentration in Marketing, a Master of Arts in Agricultural Economics, and a Master of Science in Rehabilitation Services from Auburn University.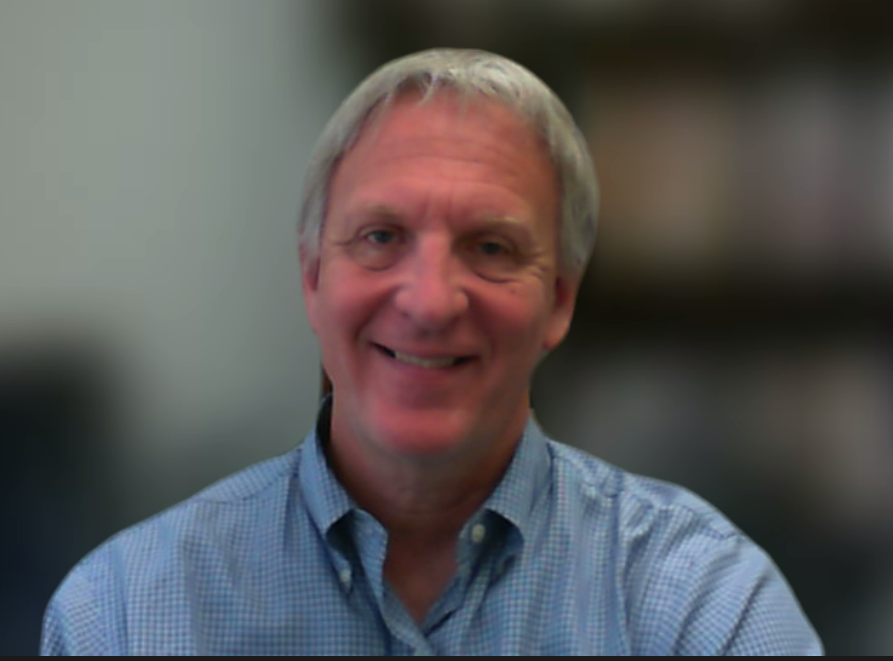 Dr. Jeff Traiger
Midwest Hub Lead; Campus Lead, University of Missouri-Kansas City
Dr. Jeff Traiger is a Senior Research Associate for the newly created Office of Research Development at UMKC, responsible for organizing the UMKC's campus and Midwest Hub activities for the NSF TAPDINTO-STEM Alliance. Jeff's career at UMKC includes serving a decade in the career services office and for the Missouri State Career Options Project and later as Assistant Dean of Students before becoming an Assistant Vice Chancellor for Student Affairs and Enrollment Management responsible for student conduct, counseling, health, testing, career services, and disability services and later serving as the campus chief student affairs personnel officer. Jeff has created and taught a variety of for-credit classes and workshops conducted research on bullying behavior in higher education, employee engagement, and career development. He held a national board mental health counselor certification and currently Kansas teaching license in secondary social studies.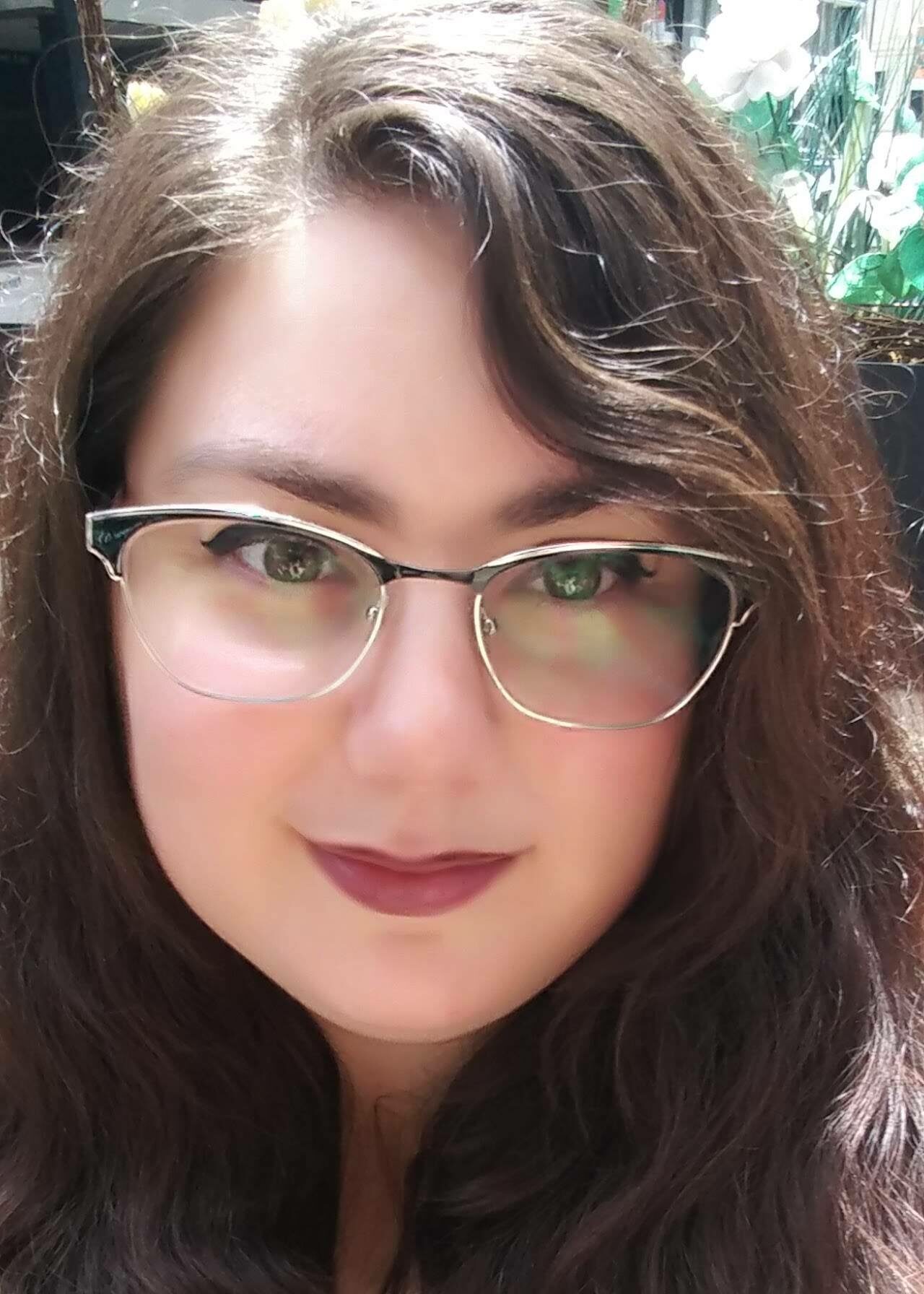 Dr. Jade Metzger-Riftkin
Student Activities Coordinator, Mountain Hub
Dr. Jade Metzger-Riftkin is a neuro-spicy research assistant at Northern Arizona University's Institute for Human Development and a part time instructor in the School of Communication. She serves as the student activities coordinator for TAPDINTO-STEM at NAU. Her published scholarship can be found in Journalism Practice, New Media and Society, and Medien & Kommunikationswissenschaft.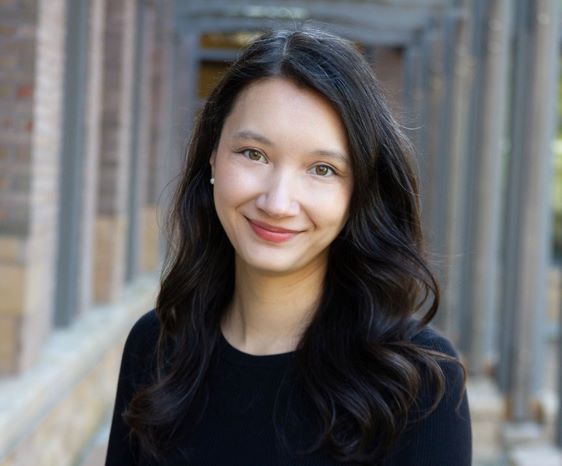 Dr. Maya Matheis
STEM Faculty Mentor, University of Hawaii-Manoa
Maya Matheis, PhD, MSW, is a licensed clinical psychologist who specializes in supporting neurodiverse individuals across the lifespan. She is trained in a number of evidence-based therapeutic modalities and, as someone with an "invisible" disability that impacts all aspects of her life, strongly believes in cultivating wellness as daily practice. Dr. Matheis is a faculty member at the Center on Disability Studies at the University of Hawaii at Manoa, part of the Islands Hub.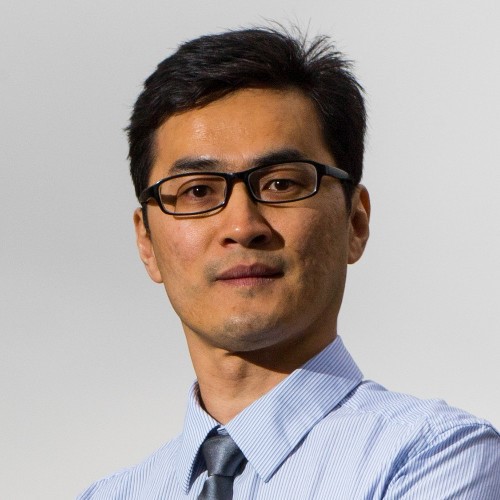 Dr. Fengpeng Sun
STEM Faculty Mentor, University of Missouri-Kansas City
Dr. Fengpeng Sun is an associate professor and climate scientist of Earth and Environmental Sciences in the Division of Natural and Built Environment of the School of Science and Engineering at the University of Missouri-Kansas City (UMKC). Dr. Sun obtained his Ph.D. in Earth System Science with a focus on climate dynamics from the University of California, Irvine. After his Ph.D., he worked at the University of California Los Angles (UCLA) as a postdoctoral researcher and then as an Assistant Researcher. Dr. Sun joined UMKC in Fall 2016. Dr. Sun has particular research expertise and teaching interests in climate change, modeling and impact assessment.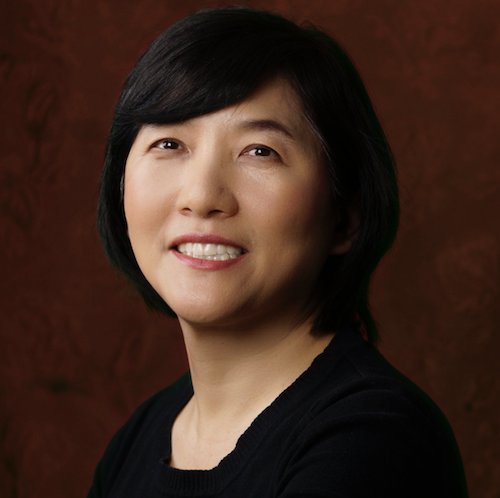 Dr. Yugyung (Yugi) Lee
SOAR Portal Oversight, Backbone, University of Missouri-Kansas City
Dr. Yugyung (Yugi) Lee is a full Professor in the Computer Science department at the School of Science and Engineering of the University of Missouri-Kansas City. She holds a B.S. in Computer Science from the University of Washington and a Ph.D. in Computer Science from the New Jersey Institute of Technology. Dr. Lee specializes in AI and Deep Learning, with a focus on medical informatics, software analytics, cybersecurity, and education. Her research output includes a list of over 200 peer-reviewed conference and journal publications. She has also been a Principal Investigator (PI) or co-PI for several grants, with a specific emphasis on education. Some of the notable grants she has received include NSF IUSE, NSF NRT, and NSF INCLUDES. Dr. Lee is a recipient of numerous awards for her outstanding contributions to computer science education and research. She is particularly known for her exceptional mentorship of computer science graduate students.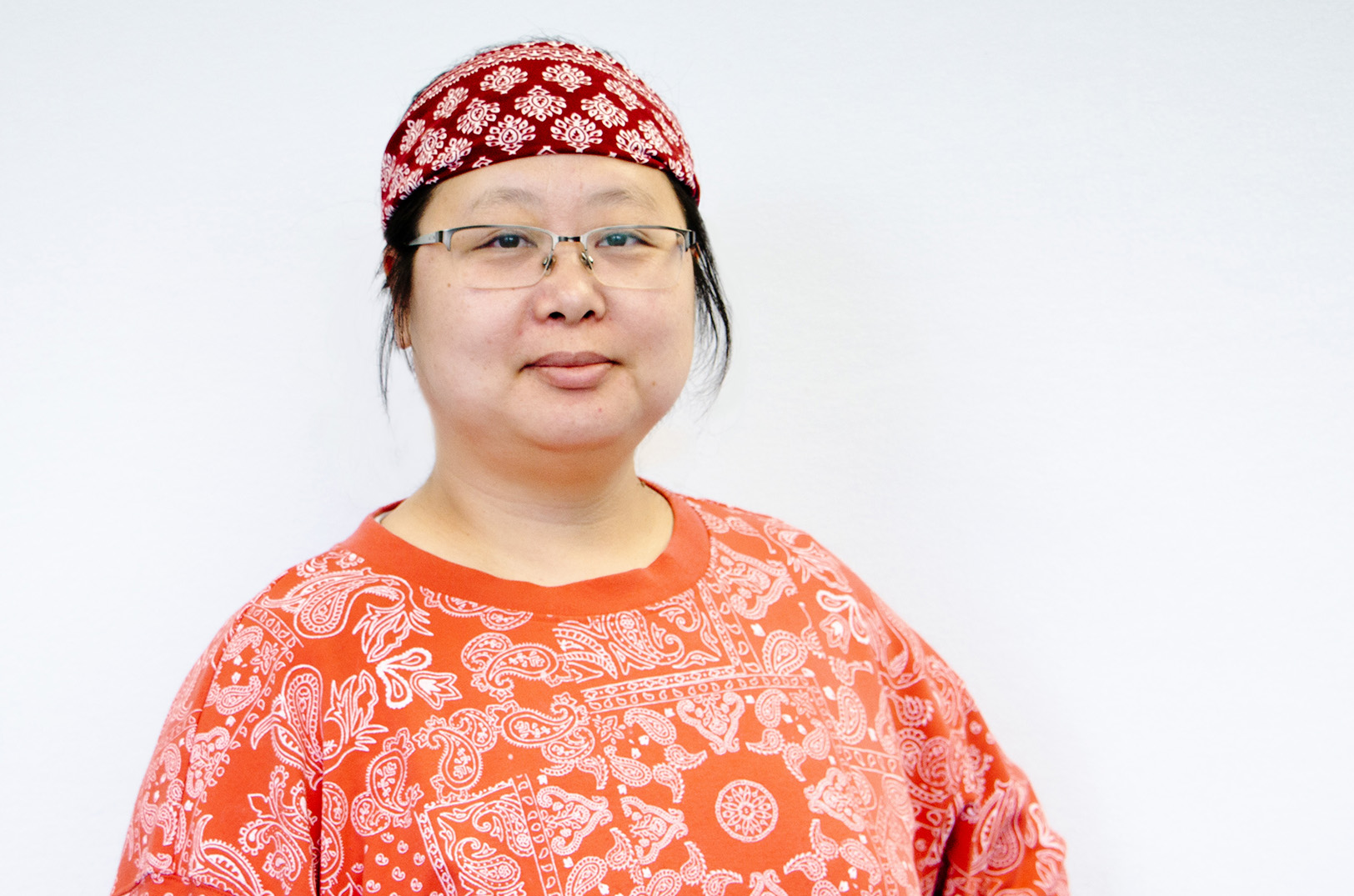 Dr. Ye Wang
SOAR Portal Oversight, Backbone, University of Missouri-Kansas City
Dr. Ye Wang is Professor and the Chair of the Department of Communication and Journalism. Her publications focus on interactivity and engagement on websites and social media. She has published in leading journals like Journal of Business Research, Journal of Health Communication, Journal of Product & Brand Management, Health Education & Behavior, etc.. Dr. Wang has been collaborating with data scientists on human-AI approach to extracting consumer insights from unstructured text data such as social media content, using computational methods. She was awarded the Research Fellowship of the American Academy of Advertising twice (2017 and 2020). She is a co-PI of NSF's Open Collaborative Experiential Learning (OCEL.AI) project. Dr. Wang is also an affiliate faculty member with UMKC's Center for Digital and Public Humanities, the School of Science and Engineering.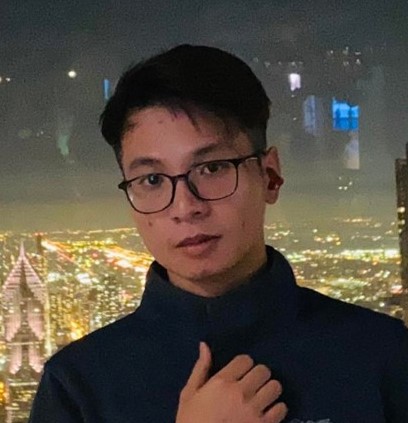 Duy Ho
SOAR Portal Developer, Backbone, University of Missouri-Kansas City
Duy Ho is a Doctoral student majoring in Computer Science at the University of Missouri-Kansas City. He has spent 4 years in the Ph.D. program. His primary focus is the integration of Artificial Intelligence in high-impact fields and domains. Besides his proficiency in a variety of technical skills and programming languages, he has had multiple publications involving state-of-the-art research and emerging technologies that are potential candidates for automation and virtualization such as Computer Vision, Object Detection and Segmentation, Virtual/Augmented/Extended Reality (VR/AR/XR), Natural Language Processing (NLP), Robotics, and Digital Twins. His dissertation in the coming year will concentrate on the data-driven integration and automation of these promising technologies using human guides as instructions to accurately model both the virtual and physical objects to assist in important tasks in daily life.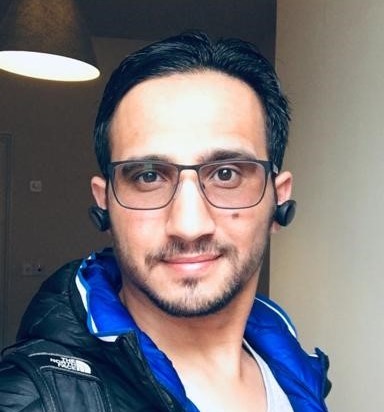 Ahmed Hamdan Alanazi
SOAR Portal Developer, Alliance Backbone, University of Missouri-Kansas City
Ahmed Hamdan Alanazi is a Ph.D. candidate, researcher, and graduate teaching assistant at the School of Science and Engineering of the University of Missouri-Kansas City. He earned a B.S. in Information Technology with a concentration in Health Information Technology from Marymount University and an M.S. in Information Technology from the University of Glasgow. His research interests include AI, machine/deep learning, human-AI collaboration, human-robot interaction, digital twins, AR/VR, technology-enhanced learning, and disability-enhanced learning, with a focus on software development, health informatics, medical/health technology, and embedded systems. Mr. Alanazi has completed numerous academic and professional projects in the field of AI, technology-enhanced learning, and software development, among others. He has received three full scholarships to pursue his degrees. Currently, he is a full-time Ph.D. candidate under the supervision of Dr. Yugyung (Yugi) Lee at UMKC.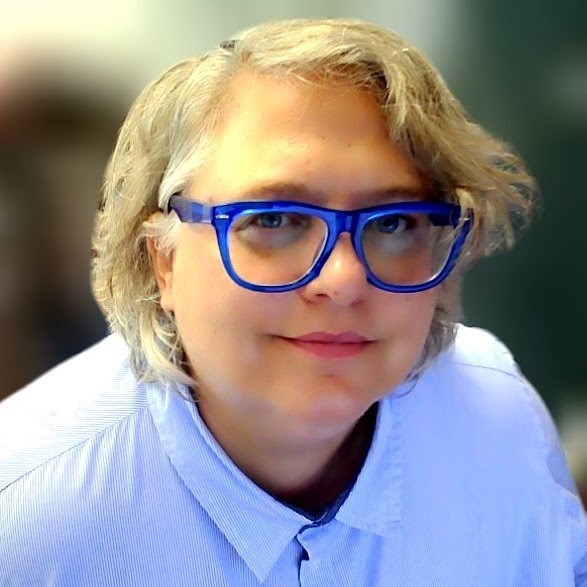 Dr. Alexis Petri
Backbone Lead, University of Missouri-Kansas City
Alexis Petri, EdD, director and associate research professor, is an educational leader passionate about social justice, inclusion, access, and public policy. Alexis has extensive experience with the transition to college and careers for non-traditional students as well as taking leadership roles in building and directing university-wide high-impact learning programs and the campus-community partnerships that are their foundation. Currently, Alexis directs the Office of Research Development and serves as senior director of faculty support and pillar lead of Research and Creativity at the Center for Advancing Faculty Excellence (CAFE). An experienced researcher, Alexis has participated in over thirty funded projects from federal, state, and local sponsors. Dr. Petri is also associate research professor in the School of Education, Social Work, and Psychological Sciences. Dr. Petri's research focuses on access to postsecondary education, urban education, civic engagement, service-learning, storytelling, and broadening participation in STEM.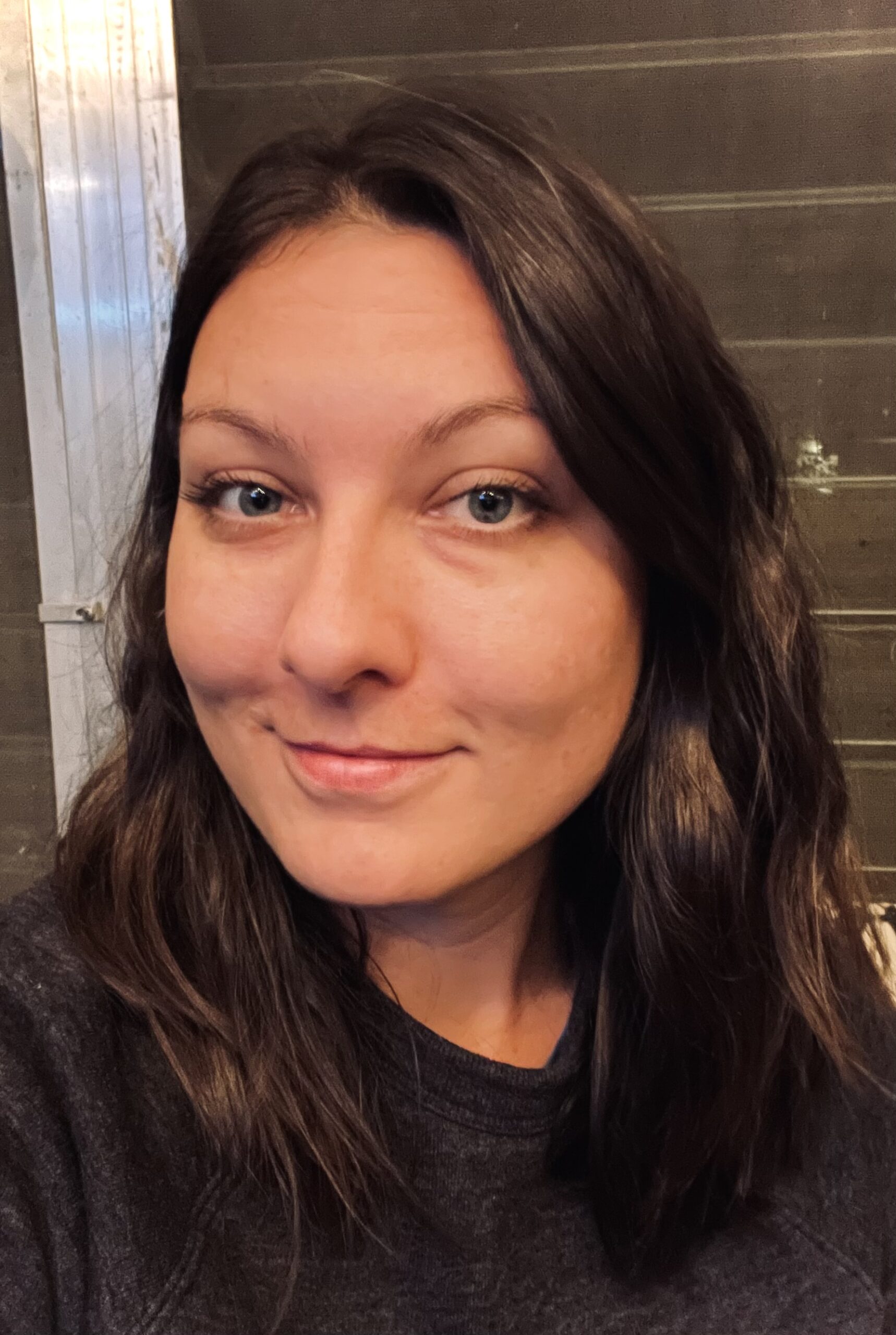 Nichole Stahly
Backbone Associate, University of Missouri-Kansas City
Nichole Stahly is a Research Assistant in the Office of Research Development at the University of Missouri-Kansas City and the backbone associate for the TAPDINTO-STEM Alliance. With academic preparation in interpersonal and public communication and journalism, Nichole manages TAPDINTO-STEM's backbone including written communication on the website, newsletter, alliance documents, and alliance branding. She most recently served as an AmeriCorps VISTA member with Clio Foundation, researching and writing about the history of Kansas City.